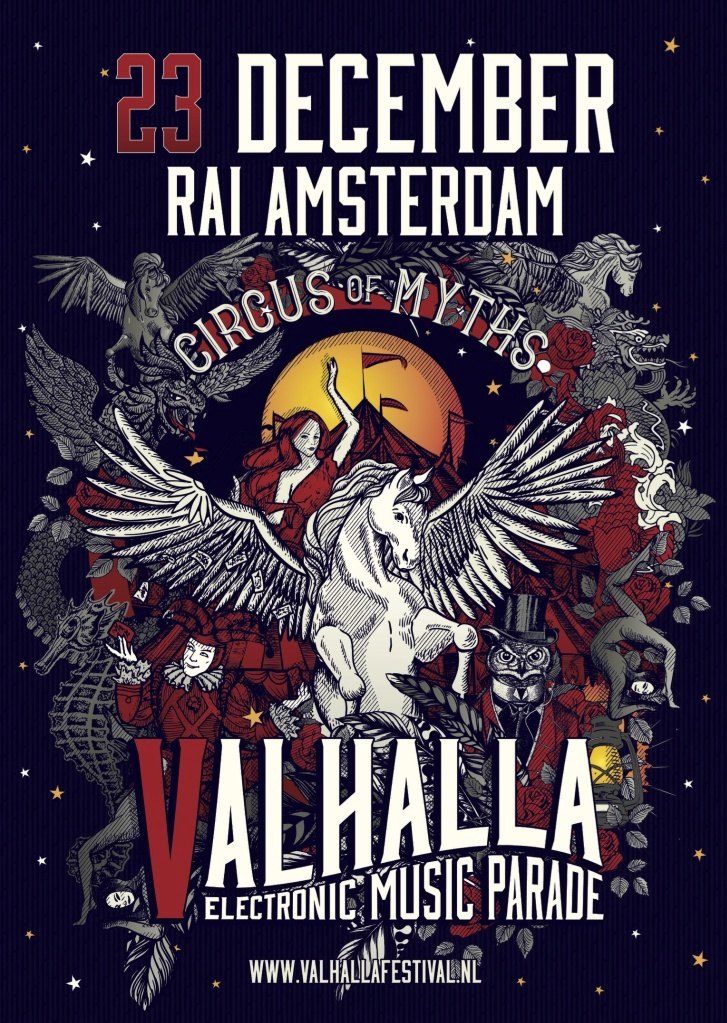 Valhalla Festival #6
Five years of magical festivities, hundreds of bizarre acts and thousands and thousands of illusive imaginations further we present you: Valhalla Festival 2017. On Saturday December the 23rd the most incredible night circus decorates RAI Amsterdam in colours of mystique. We spray-paint horizons of time, break down all conventional walls and challenge the impossible. It's a magical myth for everyone who dares to believe.



Valhalla presents: Circus of Myths. The tales of six great myths are embodied through golden cities full of dreams, ships to sail your every desire, mazes to lose yourself in, unreal underwater worlds and Samurai's sharp as a knife. Emerge yourself in an atmosphere of remarkable circus acts and various music styles to arouse every eye and ear. Where absurdity becomes the new realism, where fantasy becomes a freak show. Dance, riot, sweat and boogie. All… Night… Long…



Follow the way to Valhalla? Hop in for a Bizarre Ride by attending.
RAI Amsterdam

Europaplein 2-22 , Amsterdam

show map