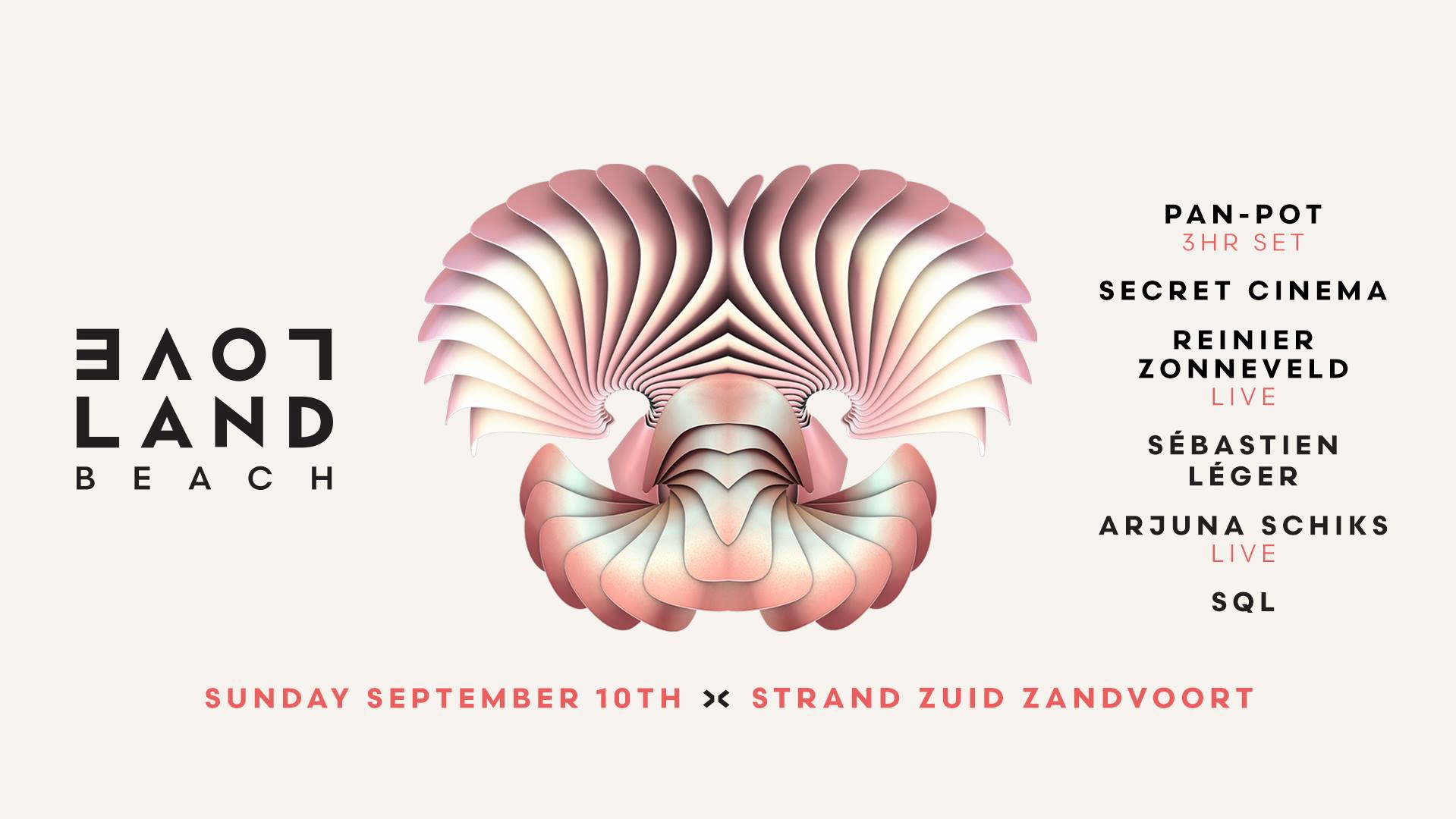 Loveland Beach
Hosted by Loveland Events
We present to you: LOVELAND BEACH



Put your feet in the sand, watch the sun go down, and close this summer season in style at this intimate beach event. Best of all: there are no sound restrictions whatsoever.



This little piece of utopia lies just 10 minutes walking from the Zandvoort boulevard, and will be completely ours on the 10th of September. We'll start in the early afternoon so we have the best Loveland Beach experience, and some sun to celebrate it with.



In case it's not beach-worthy weather, we'll just move the whole event one week later. If you can't make it then, you'll receive a full refund.



Let's close off the summer together at Loveland Beach, September 10th.