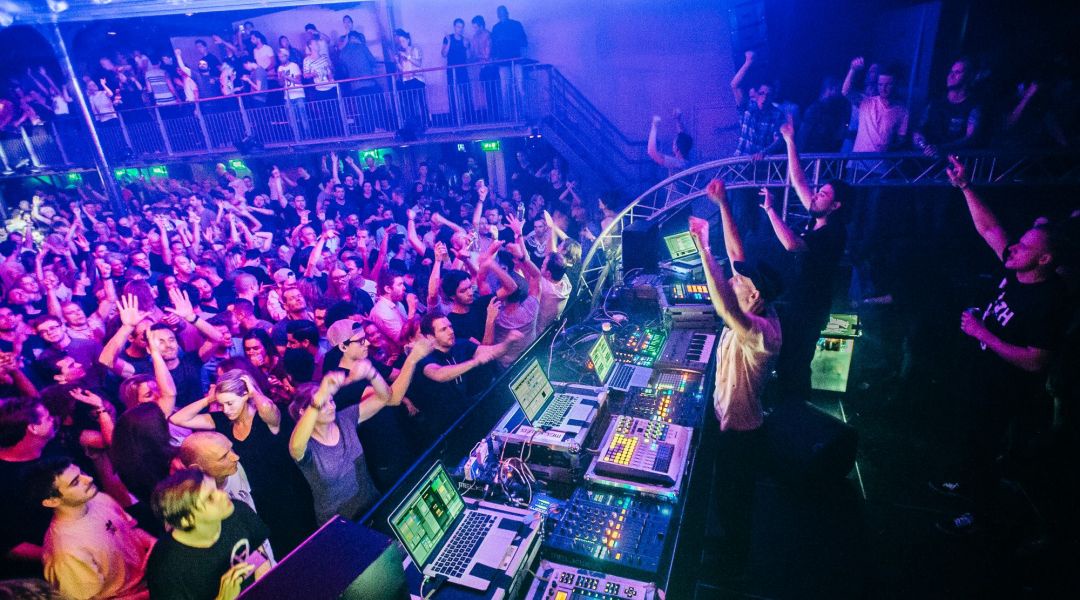 Secret Cinema & Egbert
It's the night Secret Cinema and EgbertLIVE look forward to all year long. And they are back in 2018 for their one special annual show.

The infamous 6hr Gem Session at the Melkweg, Amsterdam!

In 2012, Secret Cinema and Egbert came up with the idea to do a special show in one of Amsterdam's most iconic concert halls. Now, six years later, the all night Gem Session at the Melkweg has become a well known phenomenon.

The two techno titans improvise and craft on the spot with loads of extra equipment and new music for their extended set. The chemistry and energy on stage always sparks across to the sold out venue with hands in the air from front to back.

Be part of it and secure your reduced early bird ticket Thursday from 1PM.
Melkweg

Lijnbaansgracht 234A , Amsterdam

show map