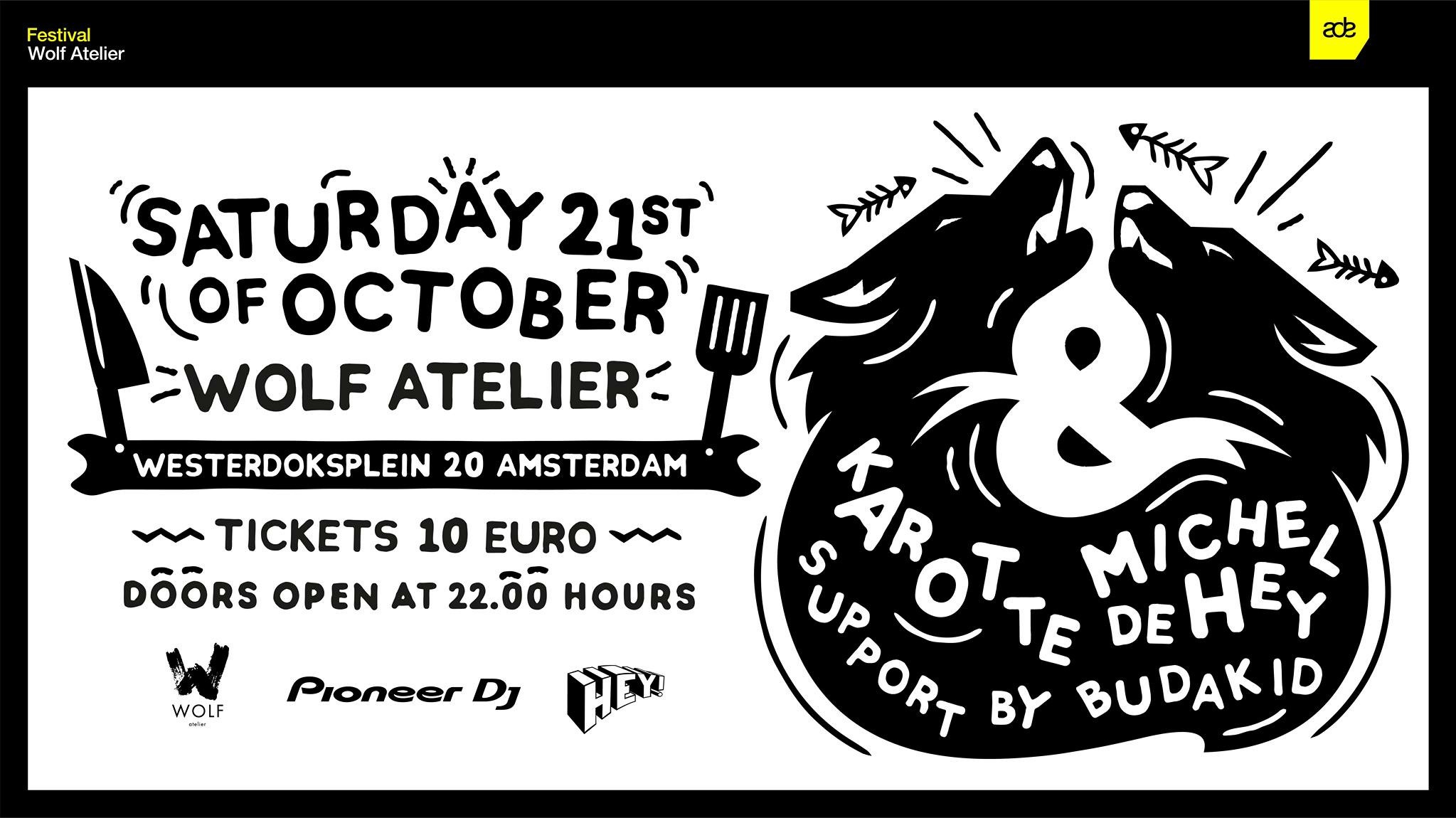 Wolf Atelier
It's almost time for worlds biggest dance event again! This years ADE is going to be even more special for Michel de Hey (official) and Karotte (Official Fanpage) as they join forces on Saturday the 21st of October in Wolf Atelier. The warm up will be provided by the one and only Budakid who is blowing up with releases on Last Night On Earth and All Day I Dream.



After last years sold out edition and the beachparty in July it could nog be long before Michel and Karotte would enter the DJ Booth together again. Their shared love and passion for good music, intimate locations and food brought them to Wolf..



WOLF ATELIER

This location is housed in a large glass building which rests on a 100 years old railroad bridge near Amsterdam Central Station. During the day it is a high end restaurant runned by Michael Wolf and during ADE it will be an intimate club for 4 nights in a row. This means; remove all the furniture, place a crazy soundsystem, dim the lights and dance! With the sold out night at Restaurant Baut during ADE 2014 and the night at Wolf in 2016 still fresh in our memory we are sure this will also be a night to remember.
Wolf Atelier

Westerdoksplein 20 , Amsterdam

show map