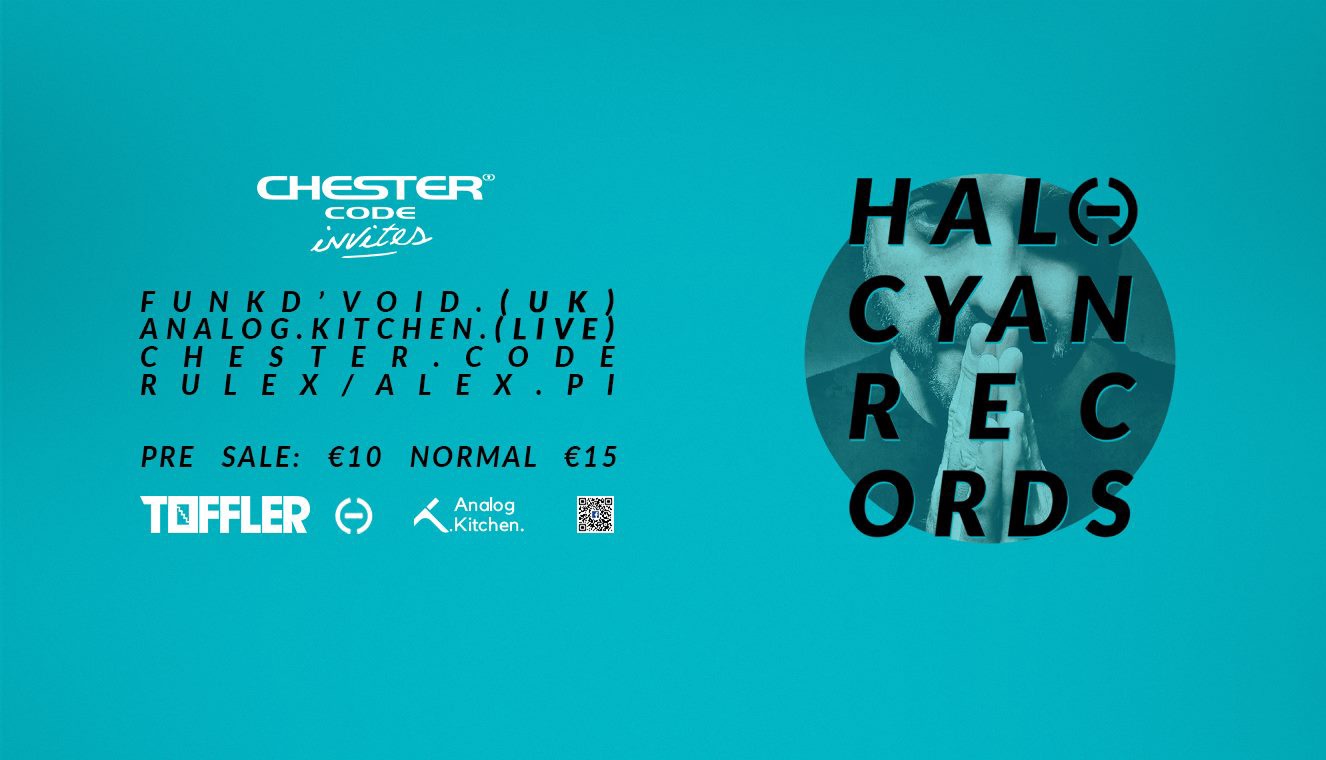 Toffler
It is always exciting when a brand new idea unveils itself to the masses, and Chester Code took his vision to new and uncharted heights in 2018 with a new concept of "The Love Movement"

Chester Code Invites ...

In the last two years "The Love Movement" had the honor to create wonderfull nights where we presented national and international artists/friends that blew our minds at Chester Code & Friends

2018 it's time for the next adventure! Every 2 months Chester Code will invite a well known and respected national or international label of the electronic dance Industry to bring us the best artists and music of the label to Hollands finest tunnel TOFFLER!

For the kick off we invited one of the great labels from the USA "Halocyan Records!
With a full artists roster Chester Code is really exited to invite Funk D'Void, Analog Kitchen, Alex Pi and Rulex to join him in the booth on the 24th of Februari 2018!

Halocyan Records is a record label and global dance brand launched by Dimitri Fergadis, an acclaimed musician and founder of the LA-based experimental techno label Phthalo Records. Halocyan is dedicated to representing not just the present and future of electronic music, but also its rich history.
Toffler

Weena Zuid 33 , Rotterdam

show map